Why Choose Chiropractic Care for Treating Hip Pain?
Why Choose Chiropractic Care for Treating Hip Pain?
Written By Chiropractic USA on March 10, 2021
---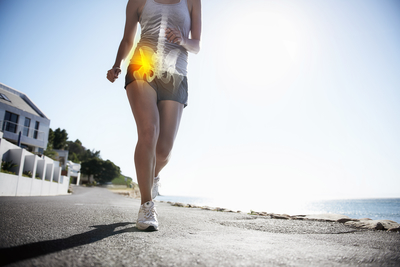 Hip pain can significantly impact your ability to conduct your normal daily activities. Your hip joints carry a lot of weight and you use them constantly throughout the day. Since your hips are utilized constantly, the pain you experience through a hip injury is often too difficult to bear. Luckily, chiropractic care is a viable hip pain treatment that can relieve your pain so you start enjoying your life again.
What is Hip Pain Treatment with Chiropractic Care?
Hip pain treatment with chiropractic care is highly regulated and is gaining popularity across the globe. The word chiropractic literally means 'to be done by hand.' During the treatment, your chiropractor carries out manual adjustments on your hip and spine to relieve you of your pain quickly and effectively.
Apart from adjustments, your chiropractor may also use:
Myofascial therapy
Corrective exercises
Nutrition counseling
Physiotherapy
Massage
These additional therapies are utilized to speed up your recovery and enhance the efficacy of your results.
What Happens During a Chiropractic Hip Pain Treatment?
When you come in for your first hip pain treatment, your chiropractor will take time to give you an initial health assessment, so they learn more about your medical history. During this preliminary stage, they may send you in for X-rays and similar tests to target the cause of your pain. Once they are acquainted with the current state of your health, they will go forward with making the necessary manipulations and adjustments.
Though chiropractic therapy is noninvasive, you may feel some discomfort during the process. However, this slight pain is well worth it as your hip mobility and functionality will improve after the treatment is over. If you suffer from chronic conditions, you may have to come in for multiple sessions until you get the results you desire.
Experience Lasting Pain Relief with Chiropractic Care
Despite popular belief, you don't have to resort to risky surgeries to heal your hip pain. When a medical professional carries out your chiropractic treatment, you can expect lasting pain relief. Chiropractic treatments carried out the right way give you better results and fewer side effects than their more-invasive surgical counterparts.
When you visit Chiropractic U.S.A, Dr. Fataneh Hooshdaran, D.C. will take care of your chiropractic needs. She uses a combination of noninvasive procedures to get you the pain relief you're craving.
Visit us today to treat your hip pain with chiropractic treatments.

Posted In: Chiropractic Natural Pain Treatment Hip Pain Treatment