How a Chiropractor Can Help You with Headaches
How a Chiropractor Can Help You with Headaches
Written By Chiropractic USA on November 4, 2021
---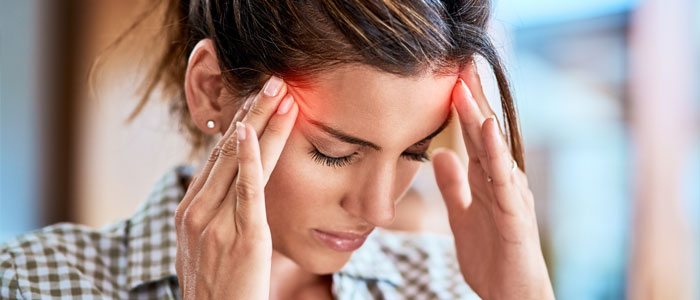 Headaches are an extraordinarily common ailment. Twelve percent of American women and 9% of men experience at least one to two headaches each month. Unfortunately, headaches make it extremely difficult to make it through your day.
If you find yourself reaching for a bottle of pain relievers more often than not, it may be time to consider the benefits of chiropractic headache treatment at Chiropractic USA in Santa Clara, CA.
Headache Causes
Headaches have a myriad of sources, from stress and tension to dehydration and hunger. Other causes include eye strain, which can come from staring at a computer screen too long, auto-related injuries like whiplash, and even heavily polluted air that contains harmful toxins. With so many possible explanations, it can be difficult for the average person to determine what is causing their pain. That's where Chiropractic USA comes in.
How Chiropractic Reduces Headaches
Many headaches are caused by an unaligned spine and tension in the neck and shoulders. If your head is not being properly supported by your spinal vertebrae, it's easy for pain to crop up. Your chiropractor will be able to accurately diagnose the cause of your headaches and devise a corresponding treatment plan that is customized for your needs. Headaches are not one size fits all; your treatment shouldn't be either.
What to Expect at Your First Appointment
When you arrive for your first appointment at Chiropractic USA, Dr. Fataneh Hooshdaran will guide you through a full consultation to gain a better understanding of your symptoms. She may also perform a brief physical exam or take x-rays to determine the sources of your pain and headaches.
You will also receive your first treatment which, depending on the severity and scope of your headaches, will involve spinal adjustments, soft tissue therapies, or physical therapies. The doctor will then advise you on a future treatment schedule to keep your headaches as minimal as possible.
Contact Chiropractic USA for Headache Treatment
Don't let debilitating headaches keep you from living the life you want. At Chiropractic USA, Dr. Fataneh Hooshdaran has many years of experience treating headaches and other physical issues, so you know you're in good hands.
To schedule an appointment, call (408) 244-7677 or send us a message HERE.

Posted In: Chiropractic Headache Treatment Natural Pain Treatment