Why Athletes Should See a Chiropractor for Sports Injuries
Why Athletes Should See a Chiropractor for Sports Injuries
Written By Chiropractic USA on August 23, 2021
---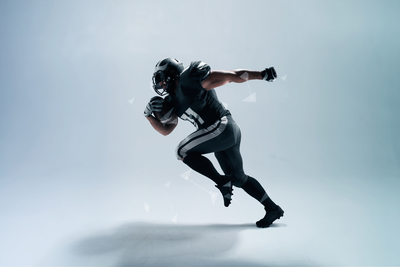 Many professional sports teams have a dedicated chiropractor to care for their athletes. It's no secret that chiropractic care benefits athletes in many ways, including injury. Chiropractic USA has been treating sports injuries for over 17 years in the Santa Clara area. Whether you're a pro or someone that took a spill while out riding your bike, we'll help get you back to your desired activity level. Here's how...
How Chiropractors Help With Sports Injuries
Chiropractors can help with a lot more than a bad back. With our deep knowledge of human anatomy and how everything's connected, including muscles, tendons, bones, and your neural network, we can help with joints both big and small, sprains, strains, overuse injuries, spasms and more. And all without pain pills.
At the core of our care is the spine because of the nerves running through it. A misalignment can hinder sports performance by interfering with nerve signaling. This can occur in high impact sports, during weight lifting, any kind of physical activity with repetitive motion, like golf or swimming, or even while you pound the pavement or a trail during a run.
Misalignments can cause weak muscles, pain, poor range of motion, low energy, and more. Spinal manipulation restores proper neural function, empowering you to get back to your desired activity level. A properly aligned spine can also protect you from future and re-injury.
We also have various tools and protocols to help reduce pain and help your body heal faster. We take this a step further by teaching you how to do what we're doing so you can strengthen and help your body stay in balanced health. We offer physiotherapy protocols, like ultrasound, e-stim, cryotherapy, heath therapy, and massage. We'll apply techniques appropriate to your unique injury needs and provide individualized therapy.
Another important aspect of our care is protecting you from re-injury. We perform a full evaluation to determine how your body is doing from head to toe. We can identify trouble spots primed for injury and guide you through various physiotherapies to strengthen and protect them. We'll also teach you stretching routines that match your needs. Loose muscles are far less prone to injury than tight ones.
Receive Quality Chiropractic Care in Santa Clara
Dr. Fataneh Hooshdran's main objective is detecting and correcting musculoskeletal areas of the body that are functioning improperly. Her patients receive therapy designed to ease pain and improve their health. Dr. Fatenah will treat you with concern, compassion, and respect. She's a caring doctor who will work with you to relieve your problem and help you keep it from recurring.
Have questions or need to schedule an appointment? Give us a call at (408) 244-7677 or go online and fill out our contact form.

Posted In: Chiropractic Sports Injury Treatment