Nutrition Tips for a Healthy Immune System
Nutrition Tips for a Healthy Immune System
Written By Chiropractic USA on July 20, 2020
---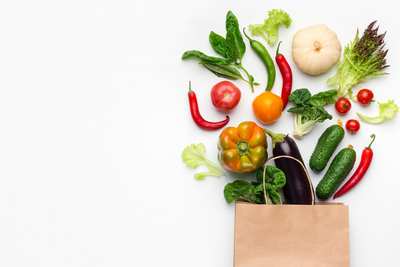 Your body's immune system plays a crucial role in your overall health and wellbeing. That said, if you aren't properly fueling your body, your immune system can suffer quite a bit. That's why it's essential to pay careful attention to your nutrition.
Your Immune System: Why Proper Nutrition Matters
The human body requires proper nutrition to function properly – that's common knowledge. However, did you know that your nutrition also plays a crucial role in not only the function of your immune system but in the creation of the many cells and tissues that make up the complex system?
Another essential part of the body's immune system is your gut microbiome. Recent studies have shown that the microbiome plays a critical role in our immune system function because this is where the production of antimicrobial proteins happens. These proteins have been shown to break down fibers from the food we eat into short-chain fatty acids, which can stimulate immune cell activity.
Nutritional Tips to Boost Your Immune System
Properly fueling your body to help boost your immune system is much easier than you may think. In fact, by adding foods rich in vitamins and minerals is an excellent way to boost your overall nutrition to help your body function adequately. That said, here are some foods and supplements worth adding to your diet to ensure your nutritional needs are being met:
Fruits:
Grapefruits
Oranges
Tangerines
Papaya
Kiwi
Veggies:
Red bell peppers
Broccoli
Spinach
Herbs/Spices:
Garlic
Turmeric
Ginger
Green tea
Supplements:
Vitamin C
Vitamin E
Vitamin D
Vitamin A
Iron
Folic Acid
Zinc
Others:
Yogurt
Sunflower seeds
Almonds
The items that we listed above are by no means a complete list. Before adding any supplements to your daily nutrition, always consult with a nutritional professional.
Nutritional Tips from Chiropractic USA in Santa Clara, CA
Having all the right information can make or break any nutritional plan. That's why the team at Chiropractic USA is comprised of knowledgeable professionals ready to build a nutritional plan to help boost your immune system.
Looking for tips on nutrition from someone you can trust? Then schedule a consultation today or give our Santa Clara, CA, office a call at (408) 244-7677.

Posted In: Chiropractic Nutrition Tips