Low Back Pain Treatment with Chiropractic
Low Back Pain Treatment with Chiropractic
Written By Chiropractic USA on September 28, 2020
---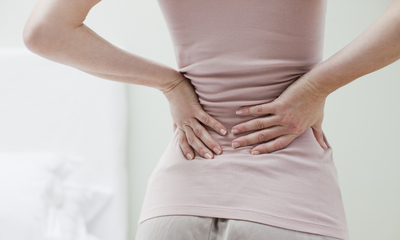 If you suffer from low back pain, you aren't alone. This is one of the most common musculoskeletal complaints in the country, with American adults spending up to $50 billion per year seeking relief for back pain.
Low back pain can seriously hamper your everyday quality of life, making everything from sleeping to driving a challenge. Luckily, treatments are available.
Chiropractic care offers nonsurgical, long-lasting solutions.
Low Back Pain Treatment Options
Lower back pain has diverse causes, from sports injuries to poor posture and even a bad mattress. Risk factors increasing the odds of back pain include age, a sedentary lifestyle, obesity, improper lifting, and smoking. Whatever the cause may be, chiropractic care can help.
Chiropractic Adjustments
These manipulate the musculoskeletal structure to address the misalignment of the spine's vertebrae. The chiropractor may perform spinal manipulations, applying sudden force to the joints, or chiropractic mobilization, which consists of slower movements designed to stretch the joints and muscles.
Patients undergoing chiropractic care for lower back pain experience increased mobility and decreased pain. They also report less need for pharmaceutical relief.
Myofascial Therapy
Another common reason for low back pain is cramped, constricted muscles. Myofascial therapy helps by relaxing muscles, increasing range of motion, and improving circulation, which speeds healing in case of tissue damage.
Myofascial therapy may be complemented with chiropractic massage, which promotes the production of endorphins in the brain. These feel-good neurotransmitters decrease pain.
Lifestyle Modifications
Low back pain will be a chronic condition if the underlying cause isn't identified. A chiropractor will pinpoint the reason for your pain. Corrective exercises fix bad posture, which contributes to spinal misalignment, for example.
A medical professional will also advise on topics like lifestyle nutrition. Since obesity is a risk factor for low back pain, changes in diet and exercise will help.
Comprehensive Low Back Pain Treatment in Santa Clara
Dr. Fataneh Hooshdaran, D.C. of Chiropractic USA has been providing low back pain treatment in Santa Clara, CA, since 2004. She specializes in chiropractic, physiotherapy, massage, and lifestyle wellness. Her comprehensive approach looks beyond short-term quick fixes and embraces long-term solutions.
Get lasting relief from low back pain. Contact us now online or call our office at (408) 244-7677 to request a consultation.

Posted In: Chiropractic Low Back Pain Treatment